Nautical doors
The nautical doors Iacomelli are made thanks to a constant research of materials and a continuous study, to find the right combination of functionality and aesthetics.
Yachts require doors capable of having a high resistance to the weather, but watertight doors and fire doors are also indispensable to navigate safely and in accordance with the maritime code. All these technical elements must integrate with the design to meet the aesthetic needs of the owner.
The doors are complemented with the use of high-quality components such as hinges, handles, levers, and an internal mechanics, which increase their functionality.
All Iacomelli Steel Engineering nautical doors can be made with electric or manual opening. In the case of electrical opening we also provide the electrical panels and the logic of operation.
To avoid damage, all components such as handles, glass, seals and keys are provided separately from the door.
Watertight doors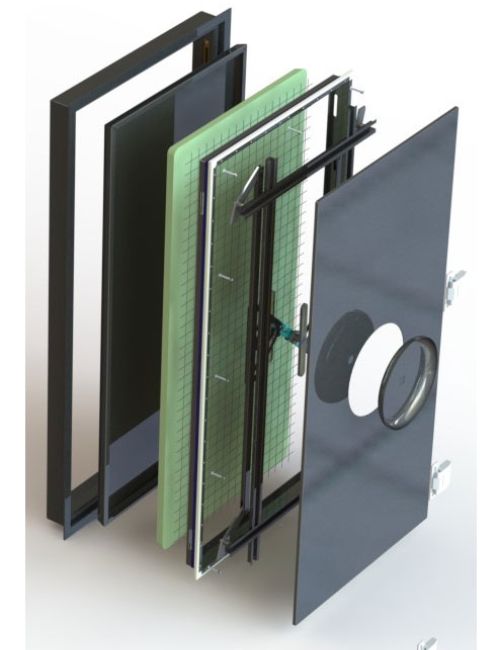 Fire doors