Metal carpentry for the shipbuilding industry
Since 1975 Iacomelli has been a supplier of the most important naval shipyards both in Italy and abroad, with the construction of hatches, doors, grids, components, and accessories for yachts.
Metal carpentry for the shipbuilding industry is the result of the expertise of engineers, technicians, and welders.
The perfect processing of stainless steel and aluminum sheets are the hallmarks of our work.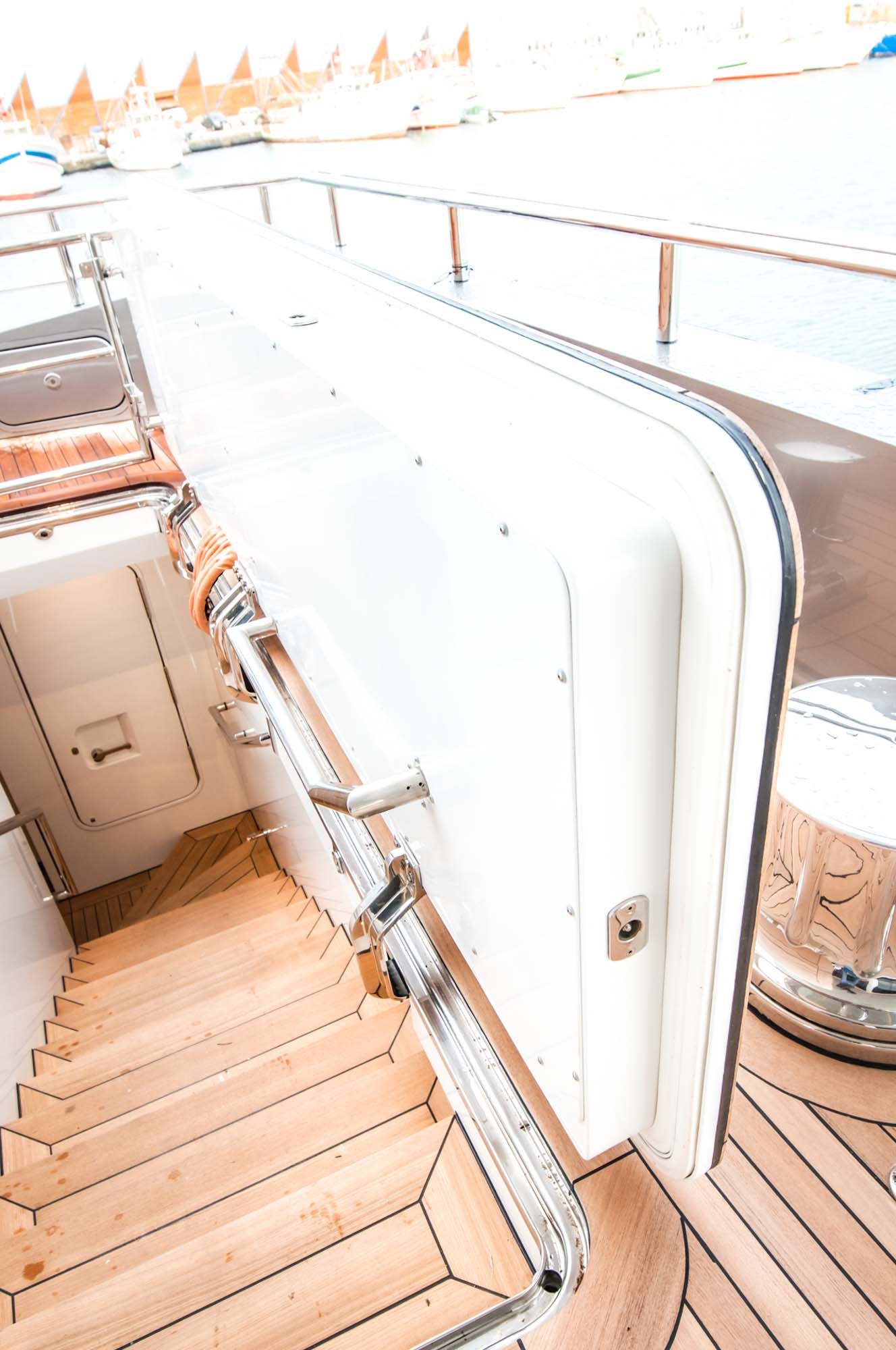 Our hatches are available in different types and sizes standard or tailored to the customer needs
Whether curved, flat, or vertical, the nautical hatches are made thanks to continuous research, study of materials and careful management at all stages of manufacturing, from design to production to quality control.
The range of our hatches, RINA certified with a 3.7m swing ranges from 600x600mm to 750x840mm
All Iacomelli Steel Engineering hatches can have manual or electric openings. In the case of electrical opening, electrical panels and operating logic are also provided.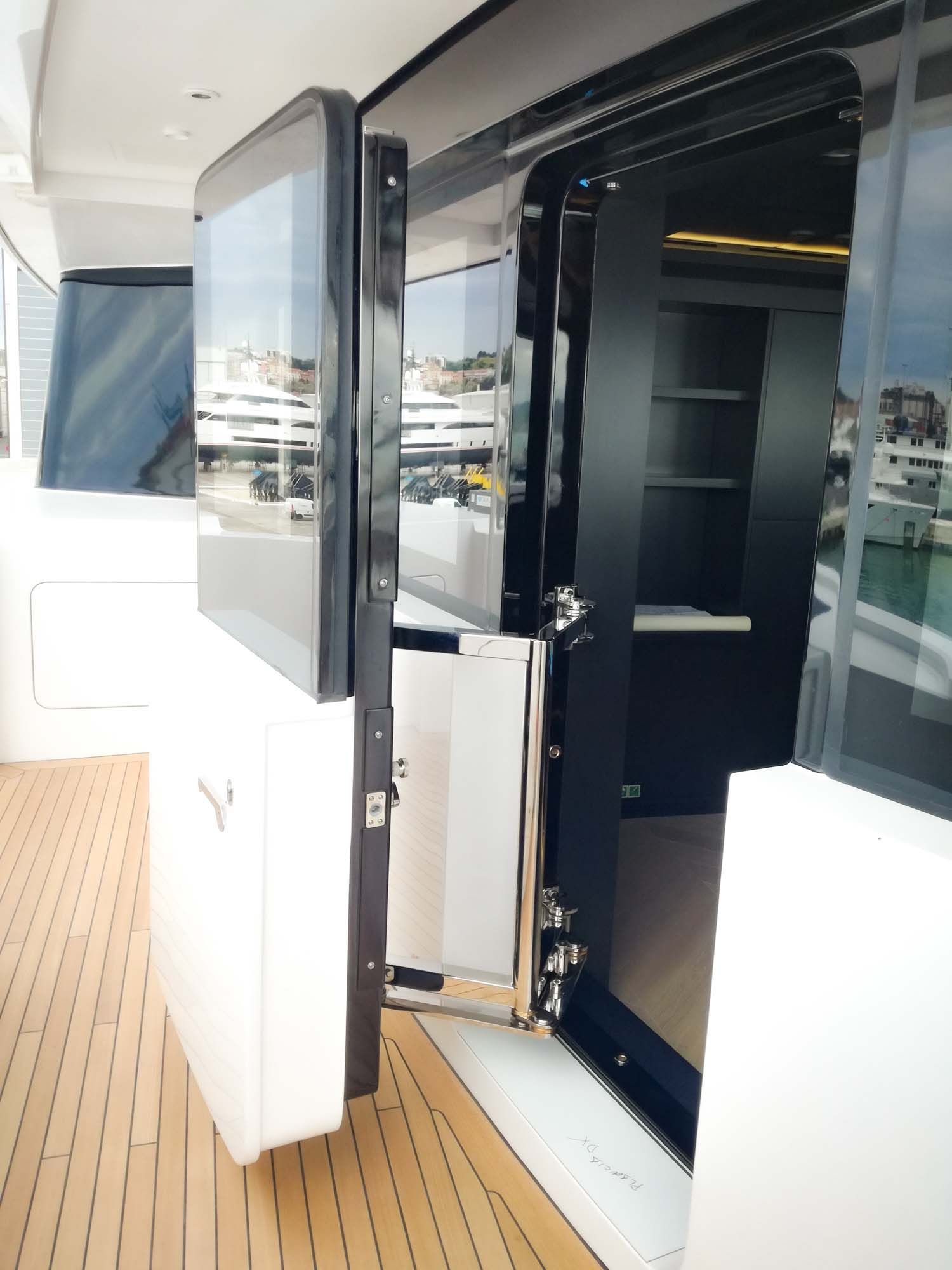 The Iacomelli doors are created from an intense study of materials and components, combined with the search for an innovative and elegant design capable of satisfying the aesthetic sense of the owner and the functional and practical needs of the ship yard.
The doors are complemented with the use of high-quality components such as hinges, handles, levers, and an internal mechanics, which increase their functionality
All Iacomelli Steel Engineering doors can have manual or electric opening. In the case of electric opening we also provide directly the electrical panels.
The nautical accessories in steel are those elements that thanks to their aesthetics, in addition to their functionality, manage to give character and personality to a yacht.

The refined and ergonomic design, durable materials, and the constant search for new solutions are all elements that characterize the Iacomelli accessories.
We can bring our know-how of metal carpentry on board, to transform, improve and modernize the yacht.
---
WE CREATE ANY TYPE OF STAINLESS STEEL AND ALUMINUM PRODUCT FOR SHIPBUILDING, INDUSTRY AND ARCHITECTURE